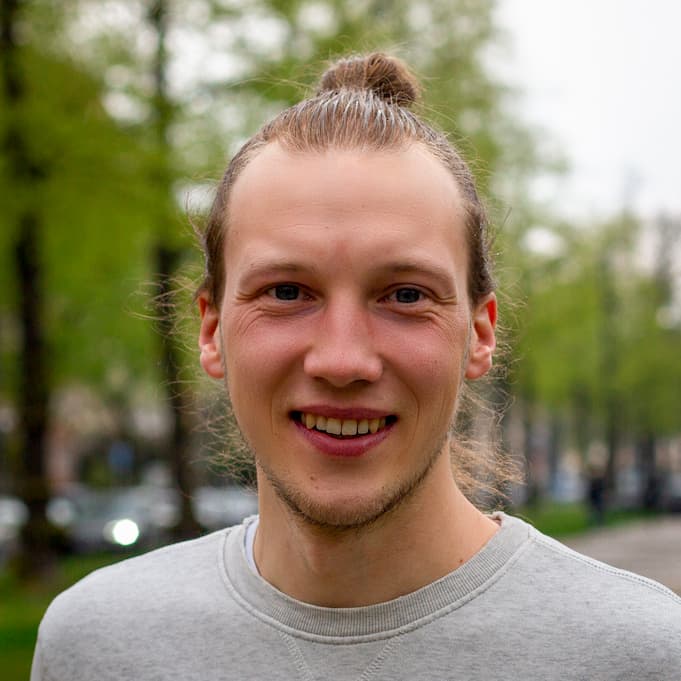 Hauke Schmülling
Kandidatur:

BVV Friedrichshain-Kreuzberg Platz 4

Beruf:

Physicist

Kontakt:

Schwerpunktthemen:

Climate-neutral energy supply
Nature in the city
My motivation to run for the Klimaliste Berlin:
I am running for the Klimaliste Berlin because the urgency of the climate crisis is as clear as day to me, I want to see fact-based politics and take responsibility, and the Klimaliste Berlin combines all these points. I am a fan of flat hierarchies and have never been keen on party cliques, but want to get going.
This is want I want for Berlin:
My policy framework principle is scientific rather than ideological. All decisions must be thought out backwards, from the 1.5 degrees. So photovoltaics on the roof and heat pumps in the basement. My short personal agenda: many more trees!
This is what you should know about me:
I became a physicist to understand nature, but I prefer to work in an interdisciplinary way. In addition, my sense of justice is very strong and I am involved with mit offenen Armen e.V. for a tolerant society. Above all, I love nature, I often go hiking and I love plants. And I am always up for a joke!