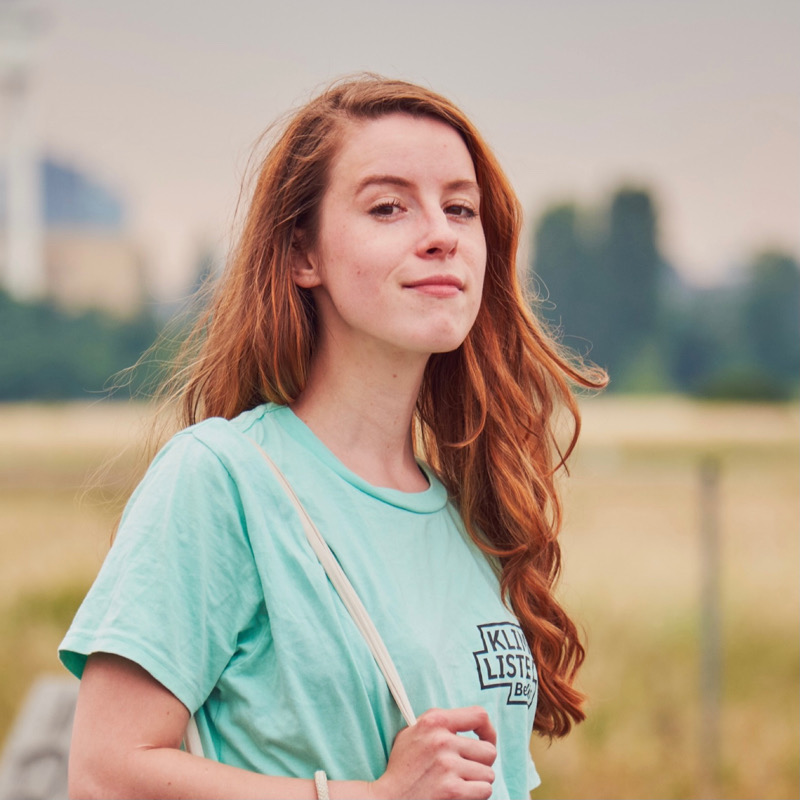 Kaja Rahne
Kandidatur:

Landesliste Platz 27
BVV Tempelhof-Schöneberg Platz 3

Beruf:

Patent paralegal

Kontakt:

Schwerpunktthemen:

Harmony of nature & city
Greening
Transport turnaround
School & day care
My motivation to run for the Klimaliste Berlin:
Getting my fellow human beings excited about climate and sustainability is really cool. Finally getting involved "where the decisions are made", bringing the climate crisis to the centre of politics, that's what I want to dedicate my time and my heart and soul to.
This is want I want for Berlin:
Greening the smallest areas to protect biodiversity, species and, as a result, the climate. Car-free city centre, which not only helps the climate, but also our health.
This is what you should know about me:
I am a very emotional person, empathy is my great strength. Getting others excited about something often just happens when I tell them about it. When something is important to me, almost no distance is too far, I like to do paperwork and I'm also a bonus mum.