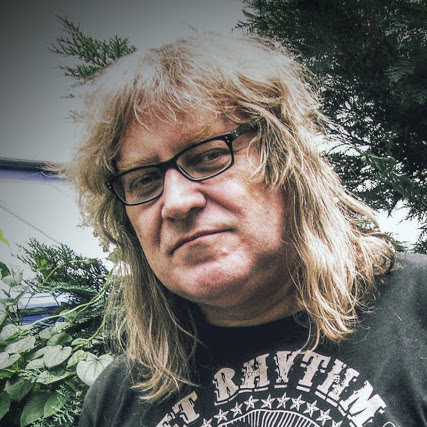 Klaus Farin
Kandidatur:

Landesliste Platz 14
BVV Neukölln Platz 8

Beruf:

Author, editor, political educator

Kontakt:

Schwerpunktthemen:

Youth (participation)
Culture
political education
Democracy Development
My motivation to run for the Klimaliste Berlin:
I have been interested in politics since I started working on our school newspaper when I was 14. And it is clear that something has to be done NOW, that we have to act TODAY to save our future. But I can't keep nagging everyone to get involved and then stand by and say, "Oh no, it doesn't fit into my schedule right now..." And unfortunately, the Climate List is currently the only party that seriously addresses the issue of climate and thinks beyond the election campaign and the respective budget year.
This is want I want for Berlin:
Apart from the fact that Berlin will be climate positive in ten years at the latest? Berlin will have more affordable housing, fewer cars, but streetcars again in Neukölln, too, more attractive buses, Berlkönige, safer and faster bike lanes; people will also be able to cross large streets without having to sprint; there will be even more greenery and many more organic gardens; all people living in Berlin will be able to vote from the age of 14, and many more people than ever before will find it exciting to play an active and creative role in the further development of their living environment. The Tempelhofer Feld will not be built on, but will remain for us Neuköllner:innen as a place to meet, walk, play sports. Berlin will become more beautiful, more colorful, more just.
This is what you should know about me:
I have lived in Neukölln for over 40 years, am the honorary managing director of the Neuköllner Hirnkost publishing house and chairman of the Respekt! foundation.