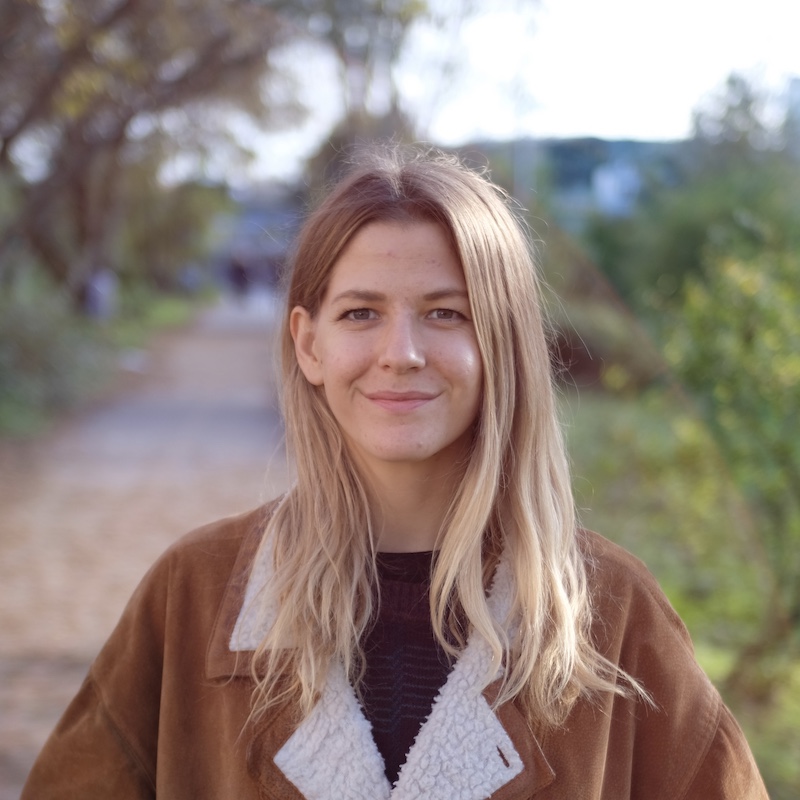 Martha Eierdanz
Kandidatur:

BVV Friedrichshain-Kreuzberg Platz 1

Beruf:

User Experience Designer

Kontakt:

Schwerpunktthemen:

Urban development for common good
Open and green spaces
Displacement only for cars
My motivation to run for Klimaliste Berlin:
I no longer want to watch how the quality of life in Friedrichshain-Kreuzberg gets destroyed by politics for investors. During my two-years stay in London I experienced which consequences such politics has for climate and life in cities. We won't achieve a climate positive city of short distances with further office towers for few privileged people.
What I want to realise in Berlin:
Develop Berlin together with residents and make a climate positive life in the city possible for everyone. Among other measures, we achieve this by:
Serious public involvement:
During my work for initiatives, I realised several times how participation procedures were either ticked off as an annoying step of the process, influenced by investors with profit-making interests, or were kept back from people active in Berlin's society. Just as in my job as a designer, my goal for borough politics is to understand needs and problems of the people affected and develop solutions for and with them. Thus it's necessary to cooperate with initiatives and residents, because they know best what their neighbourhood needs.
Fair distribution of space:
Cars are standing around for 23 hours a day, but take up 58% of Berlin's traffic space while bikes use only 3% (further information in our climate plan). I will work against this unfair distribution of space: Together with other boroughs, we will create 365 km new bike lanes per year all over Berlin and will unseal 10% of parking space each year to make space for gardens, cafés, culture and so much more.
Climate just (non)construction:
More and more areas in Friedrichshain-Kreuzberg get sealed up with concrete: The borough agreed to a high building mass on the RAW-area in 2019 and currently plans to build office towers and hotels on parts of the Gleisdreieckpark within the "Urbane Mitte" project. Social factors are not considered enough. Effects on the climate are ignored. With me, there will be no building right for climate-killing construction.
What else should know about me:
Between 2018 and 2019 I stood up against displacement of culture and for a common need-oriented development of the RAW-area in Friedrichshain together with the initiative RAW.Kulturensemble.
In March 2021 I joined GleisBeet, an urban gardening project of NaturFreunde Berlin.
And I love vegan food :)
---

From the press