Invest in a Berlin worth living in
In order to bring science-based climate politics into Berlin parliaments we need your donations. Only with your support we'll be able to shape a climate positive and socially just future.
Support our crowdfunding campaign. Our goals:
until 16th Juli: 8,000 € ✔︎

until 13th August: 20,000 € ✔︎

until 12th September: 30,000 € ✔︎

next goal: 40,000 €
Further donation options
PayPal
Bank transfer or standing order
Klimaliste Berlin
DE59 4306 0967 1093 2821 00
GENODEM1GLS
GLS Gemeinschaftsbank
Verwendungszweck
Donation (plus your name and optionally a reference)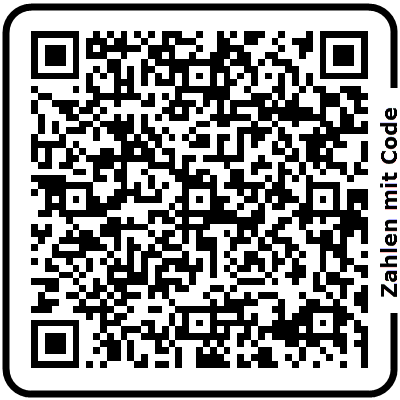 What happens with my donation?
10 € – We'll sticker up a street.
20 € – You are funding 10 posters
50 € – Busted, you can buy us after all: We'll print and distribute 250 flyers together with good humour and even better ideas for a liveable Berlin.
150 € – Banner, baby! We'll get you a banner for the window. If you live on a busy street (sorry about that), all the better.**
300 € – Go big or go home. Or in this case both: we put up posters all over a street.*
500 € – We'll book floor advertising in one of the big underground stations.
1.000 € – Sticking up for the major parties? Not with us: This will create 100 election posters for lampposts and visibility in public spaces.
3.000 € – 8 weeks, 10 seconds, 3 million contacts. Support our advertising in the Berlin Fenster #Bargain
5.000 € – You'll have earned it: we'll toast to at least 15% of the votes. And you'll be invited to the hottest, corona-compliant election party in Berlin!
10.000 € – No time, but money? No worries, we'll take to the streets for you. We'll register a demonstration and march through the streets in a good mood and with good music. Because we love Berlin! And because we love you.
* Of course, we always stay within the bounds of what is legal - should posters, stickers etc. not be possible in your neighbourhood, we reserve the right to become more visible elsewhere in Berlin.
** If you would like to have a banner, please email us at fundraising@klimaliste-berlin.de and we will take care of it.
Frequently Asked Questions
---
Election advertising? Is that even sustainable?
In order to make our election campaign as environmentally friendly as possible, we rely not only on digital channels but also on sustainably produced print products that are climate-neutral and made of 90% recycled paper. Wherever possible and in order to be able to withstand wind and weather - e.g. posters on poles, which you will see all over Berlin from 8 August - we use cardboard, which can at least be disposed of in waste paper. Plastic? Not for us!
---
Will 100% of my donation reach you?
Almost. With our partner GLS eSpende, we keep the fees per donation as low as possible: depending on the total turnover, fees of 2.5 - 4% are waived. For payments via PayPal, we also have to transfer a part of your donation to PayPal. If you pay by bank transfer or standing order, 100% of your donation goes to us. There are no fees for you or for us.
---
Is my donation tax deductible?
First things first: Of course. As a political party, donations and membership fees to us are deductible according to § 10b Abs. 2 EStG. For an amount up to 1,650 € (3,300 € in the case of joint assessment), the tax amount is reduced by 50%. Contributions can also be recognised as special expenses.
---
Where can I find my donation receipt?
We will issue donation receipts on request (up to € 200, the bank statement is usually sufficient). Please state your name and address in the reason for transfer or send us an email to fundraising@klimaliste-berlin.de.
---
How high is my ROI?
Very likely very high. With this investment, we hold out the prospect of better living conditions for future generations. If that doesn't sound like Triple A! Disclaimer: This is venture capital ;)
---
Do I get my money back if the funding target is not reached?
In for a penny, in for a pound: we put all donations asap into the election campaign and its preparation. So there's no money back.
---
Will I get my money back if the CDU wins the election?
Unfortunately not. But don't worry: if the CDU wins, things will look so bleak in a few years that money won't help you any more.
---
Who is behind the Klimaliste Berlin?
Since January 2020, we have been a steadily growing activist party of determined Berliners who, as part of the climate justice movement, are committed to a climate-positive city. We are united by the conviction that we can stop the climate crisis with science-based climate protection and at the same time make Berlin more liveable for everyone. To this end, we have developed a strong program together with neighbourhood residents, city initiatives, scientists and independent experts, which we will take to the Berlin House of Representatives and the districts.