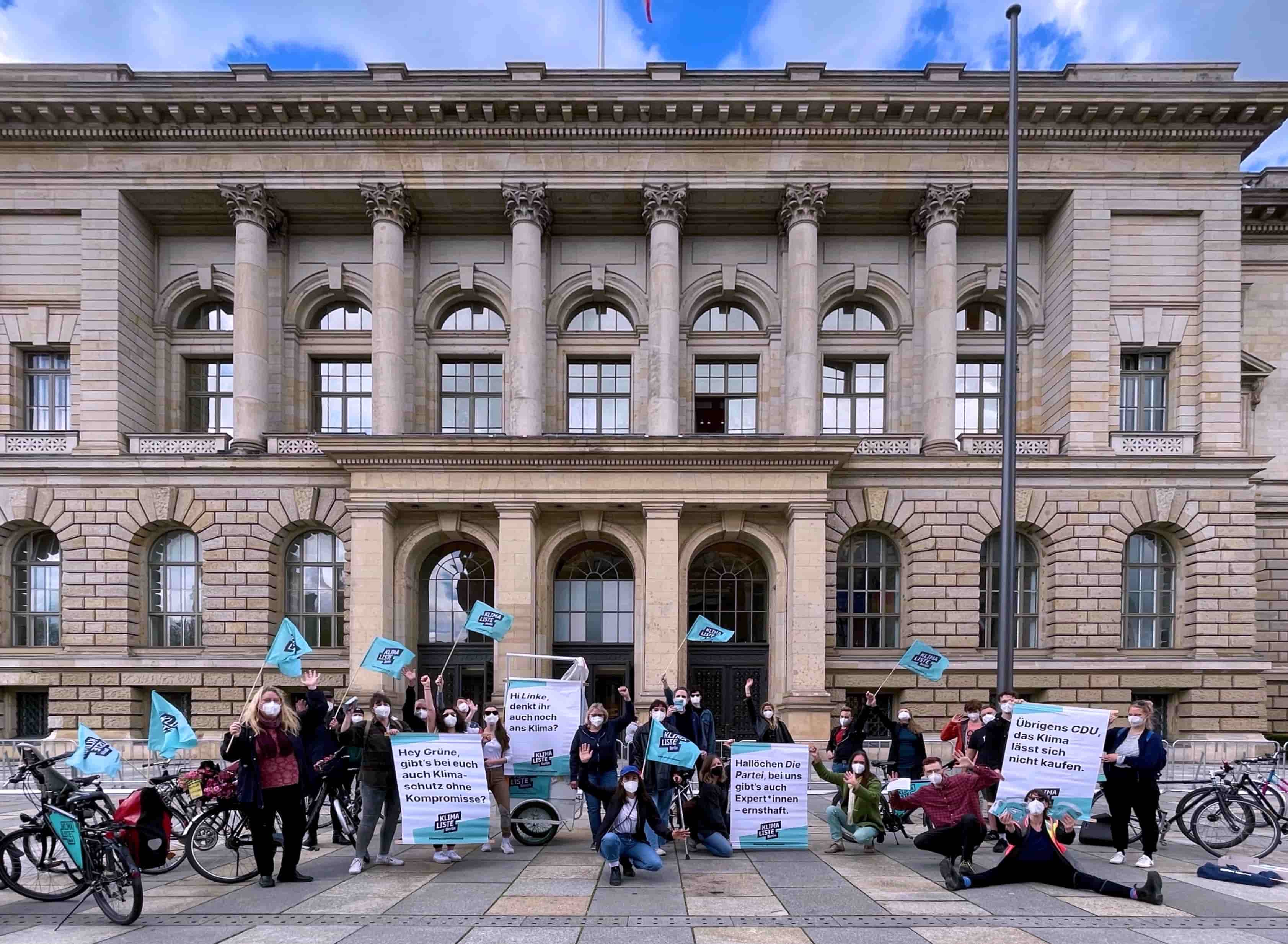 Climate justice
into parliament
The election 2023 is the last one we have to stop the progressing climate catastrophe as we're experiencing it these days in Germany and many other places in the world.
No party does what is necessary to limit global heating below 1.5 degrees. That's why we need a new progressive power, which makes Berlin climate positive by 2030 using socially just climate politics based on science.
We are part of the Berlin 2030 Klimaneutral alliance and together we are moving Berlin's climate policy forward!
Yes! for the referendum
Why vote for Klimaliste?
Climate protection on every day's agenda
The 1.5 degree limit is not negotiable for us. We will make sure that climate justice will be taken into account in every decision, which will result in more climate protection within the parliament and thus in Berlin.
read platform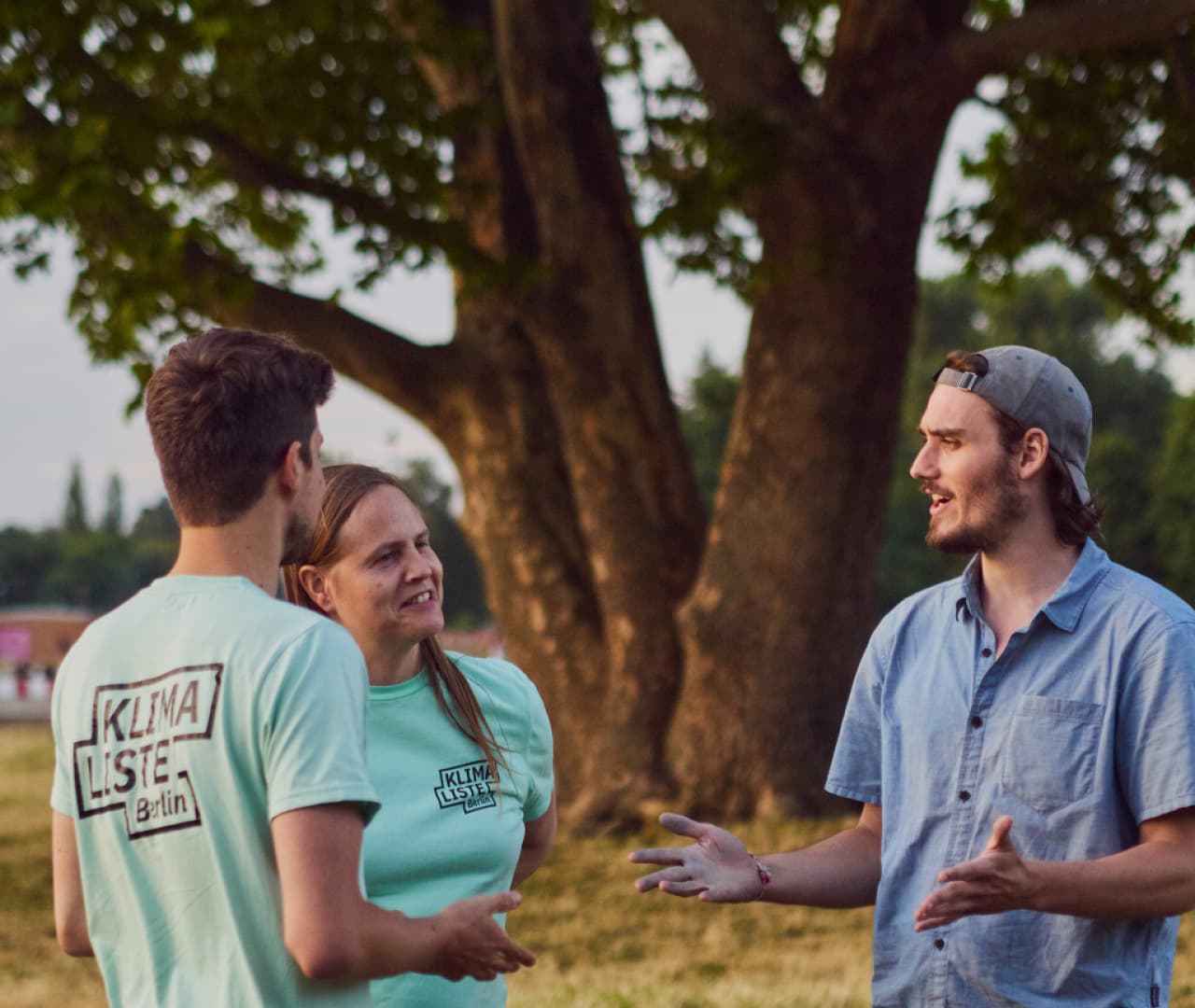 Climate politics based on science
Together with scientists and experts, we calculated the remaining CO2-budget for Berlin and evaluated the most effective actions. The result is our climate plan.
read climate plan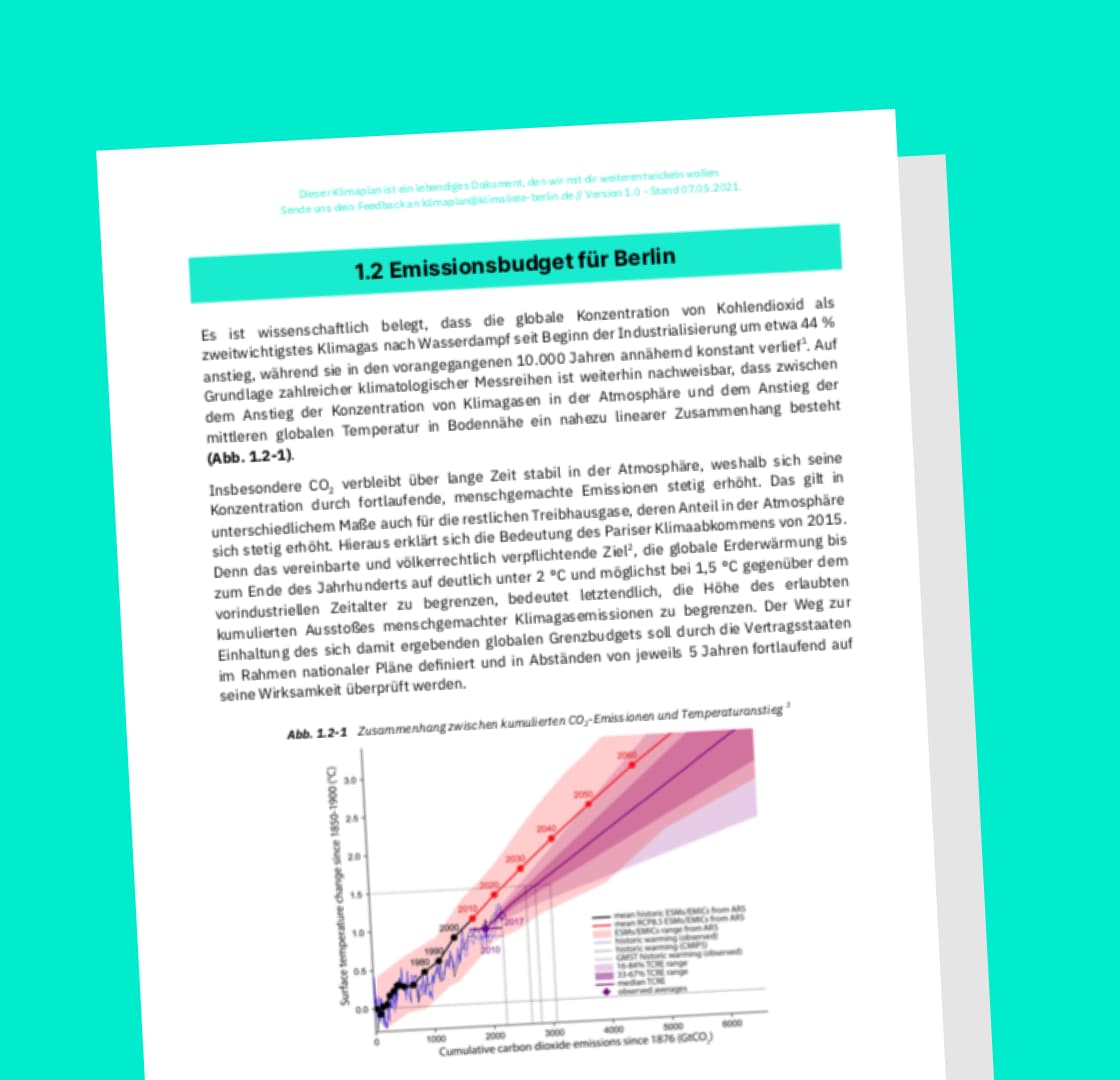 500 tangible actions for a climate positive and socially just Berlin. Developed by local residents and experts.
Stop talking, start acting
We don't have time anymore to be blocked and slowed down by the structures of established parties. We are the new political power that brings climate activism from the streets into parliament.
More climate justice
Take a look into our election platform
read platform